Race Boat International
You do not know what boat accessory to buy? Tired of crappy fake reviews, reviews by inexperienced people, or outright biased reviews? We will provide you with competent reviews of boat accessories.
Meet the team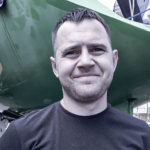 Peter W.
I'm Peter and I love boating. I have been into boats since childhood and boats have always been my passion. I started by building a sports boat myself, and later entered many sports boat competitions.
Stay in the know
We won't spam and you will always be able to unsubscribe.